A Comprehensive Guide to Leading Jet Engine Manufacturers
Discover the top jet engine manufacturers in the industry, their innovations, and their contributions to the world of aviation. Learn about General Electric, Rolls-Royce, Pratt & Whitney, and more.
Jet engines have revolutionized the aviation industry, providing power and efficiency to countless aircraft around the globe. The top jet engine manufacturers have played a crucial role in developing and advancing this technology.
This article will explore the most prominent players in the jet engine manufacturing industry, including General Electric, Rolls-Royce, and Pratt & Whitney. We will also discuss their history, innovations, and impact on the aviation world.
General Electric: Pioneering Aviation Powerhouses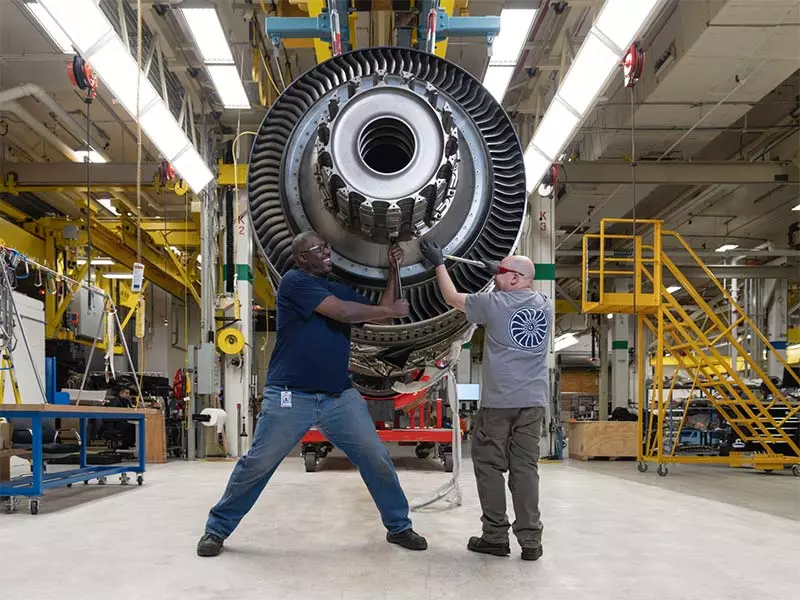 History and Background
General Electric (GE) is an American multinational conglomerate with a long history of innovation and leadership in various industries, including aviation. Founded in 1892 by Thomas Edison, Charles A. Coffin, Elihu Thomson, and Edwin J. Houston, GE began producing aircraft engines during World War I. Since then, the company has continued to innovate and develop groundbreaking jet engine technology.
Key Innovations and Contributions
GE has a diverse range of jet engines under its belt, with some of the most notable examples include:
GE90: The world's most powerful jet engine, found on the Boeing 777, which set a world record for thrust in 2002.
GEnx: A fuel-efficient engine designed for the Boeing 787 Dreamliner and 747-8 has helped reduce fuel consumption by 15%.
LEAP: Developed by CFM International, a joint venture between GE and Safran Aircraft Engines, this engine powers the Airbus A320neo, Boeing 737 MAX, and COMAC C919.
Rolls-Royce: A Legacy of British Engineering Excellence
History and Background
Rolls-Royce, a British company founded in 1906 by Charles Rolls and Henry Royce, initially focused on luxury automobiles before expanding into aircraft engine manufacturing during World War I. Today, Rolls-Royce is a global leader in aerospace engineering, producing engines for a wide variety of aircraft.
Key Innovations and Contributions
Some of Rolls-Royce's most significant jet engine innovations include:
RB211: A pioneering high-bypass turbofan engine, first introduced in the 1960s, setting the fuel efficiency and reliability standard.
Trent Series: A family of high-thrust engines powering various long-range commercial aircraft, such as the Airbus A330, A350, and Boeing 777 and 787.
BR700 Series: A series of turbofan engines designed for regional and business jets, including the Bombardier Global Express and Gulfstream G650.
Pratt & Whitney: Advancing the Future of Flight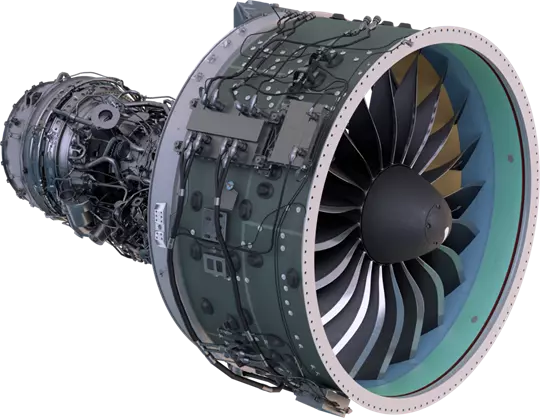 History and Background
Pratt & Whitney, an American aerospace manufacturer, was founded in 1925 by Frederick Rentschler. The company has a long history of innovation in the aviation industry, developing cutting-edge engine technology for commercial, military, and general aviation applications.
Key Innovations and Contributions
Pratt & Whitney has made several groundbreaking contributions to jet engine technology, such as:
JT8D: A low-bypass turbofan engine introduced in the 1960s, which powered the Boeing 727 and 737 and the Douglas DC-9.
PW4000: A family of high-thrust turbofan engines used on wide-body aircraft, including the Airbus A300, A310, and Boeing 747, 767, and 777.
PW1000G: Also known as the "PurePower" or "Geared Turbofan" (GTF) engine, this innovative engine family has revolutionized fuel efficiency and noise reduction for single-aisle commercial aircraft like the Airbus A220, A320neo, and Embraer E-Jet E2.
Other Notable Jet Engine Manufacturers
In addition to the major players mentioned above, several other jet engine manufacturers contribute to the aviation industry:
Safran Aircraft Engines: A French company and partner in the CFM International joint venture with GE, Safran has played a critical role in the development of the LEAP engine and produces the M88 engine for the Dassault Rafale fighter jet.
Honeywell Aerospace: An American company with a diverse portfolio of aerospace products, Honeywell produces the TFE731 and HTF7000 engines for business jets and the TPE331 turboprop engine for regional aircraft.
Williams International: A pioneer in small turbofan engines, this American manufacturer specializes in engines for light business jets, such as the FJ44 and FJ33 engines, which power aircraft like the Cessna CitationJet and Pilatus PC-24.
Engine Alliance: A joint venture between GE Aviation and Pratt & Whitney, Engine Alliance produces the GP7200 engine for the Airbus A380, combining the expertise and technologies of both parent companies.
Conclusion
The world of jet engine manufacturing is dominated by industry giants such as General Electric, Rolls-Royce, and Pratt & Whitney. Each of these companies has a rich history of innovation and contributions to the advancement of aviation technology. Other notable manufacturers, including Safran Aircraft Engines, Honeywell Aerospace, and Williams International, also play vital roles in the industry.
As the demand for more efficient, environmentally friendly, and quieter engines continues to grow, these manufacturers will remain at the forefront of research and development. Their ongoing efforts will shape the future of aviation and ensure the industry's continued growth and success.